Welcome to May, folks! I am so please to be giving you my weekend post a day early. My very first author friend of has re-launched the second book
Arbiter
in her
Sentinel Trilogy
. It's got a stunning cover and amazing new content.
I have had the pleasure of knowing Jamie personally, being the recipient of her generosity and self-publication knowledge, as well as helping her with her books! I read the entire trilogy in its first edition and greatly enjoyed it. Editing these updated versions for Jamie has been
incredible
because her books are incredible! She and I could not possibly write more different content, but I get completely sucked into her books and the fascinating world she's created for her colorful characters.
Not only that, but they are fantasy set in the end times. Yeah, super cool! (I've tried that and just so you know, it's
really
hard to write!) All the allegory to some very tricky and fantastical parts of the Bible makes these books all the more awesome for Christians to read. Yet they are completely non-preachy because the Biblical elements (see what I did there?) just happen to be a part of the story line! As if the highly entertaining twisty plot and vivid characters weren't enough for you ;) I recommend them for teens 14+
You can read my
slightly more
coherent reviews of the prequel
Viper,
the first book
Sentinel,
and the second book
Arbiter
by clicking on their titles.
Now that you know you'll love them, you can buy them and enter a giveaway!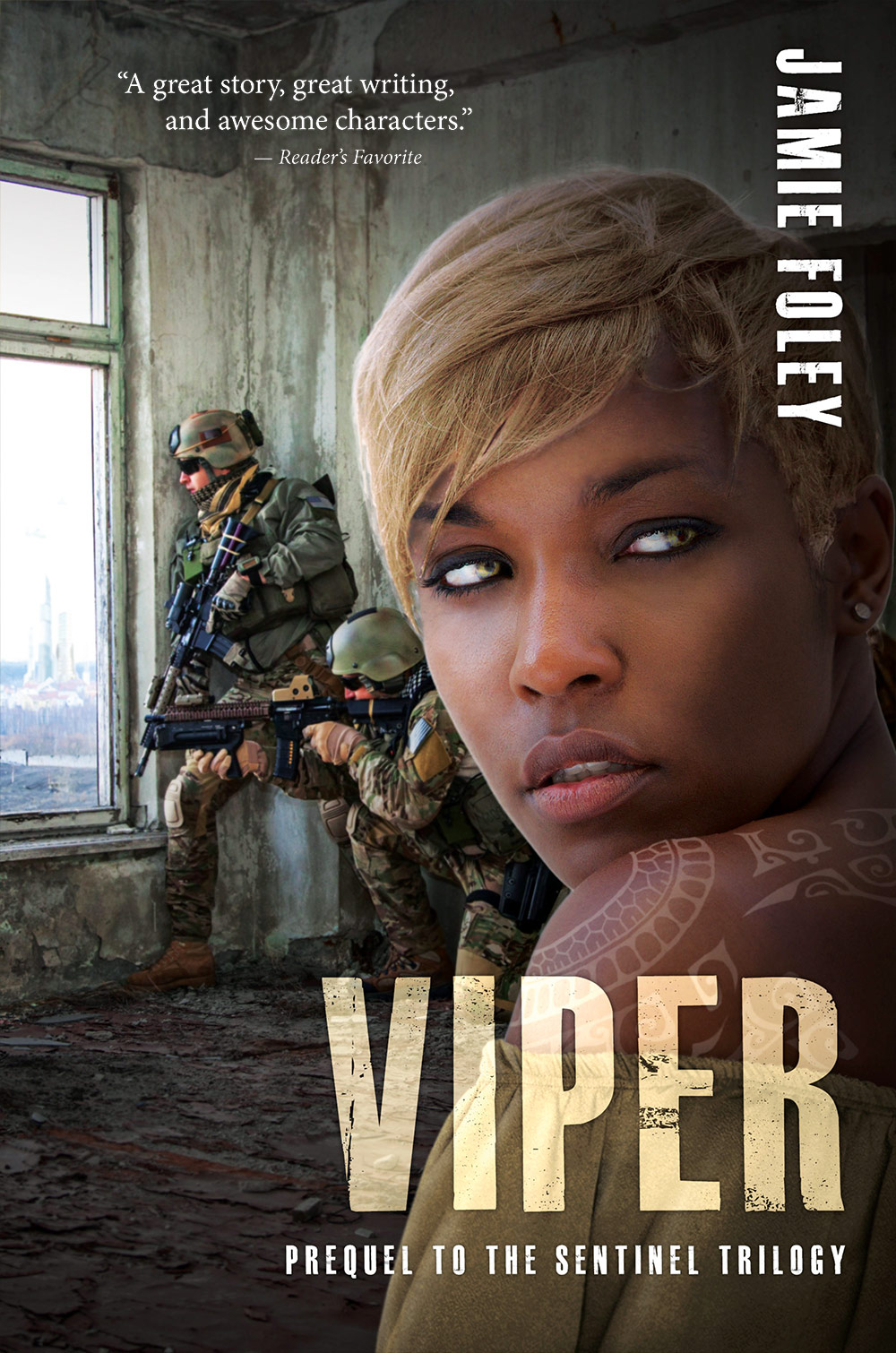 Sorvashti is a captive. Jet is a soldier. Both harness the primal power of aether. More info →
Here is the temporary cover to the third book Sage which will hopefully be re-released later this year!
Click
HERE
to enter this awesome giveaway!
YA fantasy author Jamie Foley loves strategy games, home-grown berries, and Texas winters. She's terrified of plot holes and red wasps.
Her husband is her manly cowboy astronaut muse. They live between Austin, TX and their family cattle ranch, where their hyperactive spawnling and wolfpack can run free.
~~~~~
Have you read any of Jamie's books? Seen them around the blogosphere? I know we'd both love to hear what you think of them!
I am currently on a trip to Fort Worth doing a book signing for all the fam and friends up there. Next week's post will be a VAVC vlog and some explanation for my random disappearance in the middle of NaNo, hehe ... ;)
Have an awesome week!